Based on early language immersion and Dualism pedagogy, hihilulu is the most effective way for children to learn Chinese, and provides teachers with graded curriculum, fun activities and management tool to facilitate Chinese teaching to students
Dubai, Jan 24, 2023: hihilulu, an immersive Chinese education platform for young children, makes its way to the UAE following its rampant success in France. The EdTech company is signing up leading nurseries and international schools in Dubai with its full service model.  
hihilulu's pedagogy is based on early language immersion and Dualism methodology of Chinese language teaching which is promoted by Prof. Joel Bellassen, the most famous Sinologist and the first General Inspector of Chinese Language for Ministry of Education in France. The pedagogy breaks the long-existed myth of Chinese to be a difficult language.   
Jennifer Huang, Founder & CEO of hihilulu, says, "Teaching Chinese language is not a simple task. The hihilulu solution is created to address this issue. It applies the unique pedagogy of Dualism and the most effective snowballing method, while providing teachers with full support, from continuous training to online and offline tools, educational contents and fun activities to facilitate the teaching of Chinese to children." 
The Dualism methodology emphasizes the essential characteristics of Chinese language, the origin of Chinese characters and the understanding of its semantics and morphemes, but also places importance on the development of communicative competence. It allows children to acquire skills of comprehension and oral expression in Chinese, then to effectively develop reading and writing skills. 
Supported by EdTech ecosystem in Paris and Boston, hihilulu's mission is to revolutionize how kids learn Chinese. "Thanks to innovative digital technologies, which allow us to create blended solutions and immersive learning with personalisation for individuals and institutions," adds Huang. 
Meanwhile, hihilulu also offers comprehensive training to teachers to equip them with the unique pedagogy so they can build an effective lesson plan and energize their classes through interactive gamified content or activities.  
"Each course package is carefully designed as per the teaching process to include the course outline, the courseware with embedded audio-visual content, online and offline teaching aids, interactive tests, homework, instant progress report and more," explains Huang.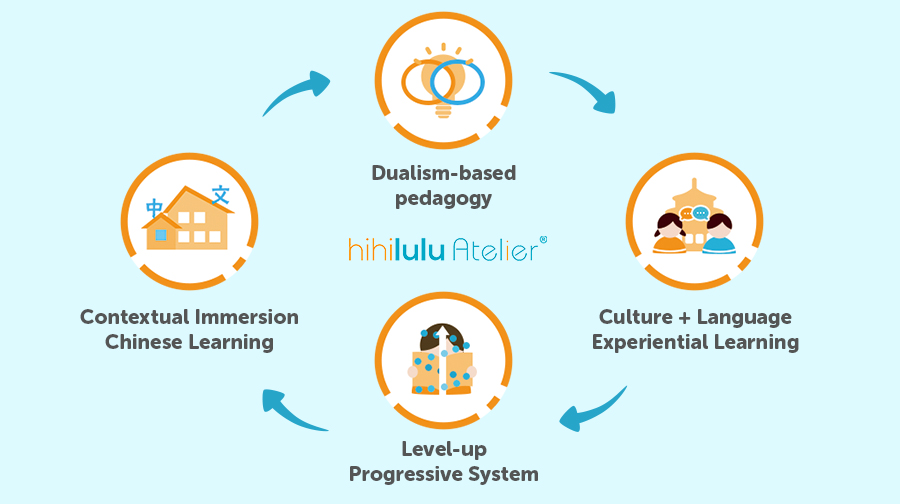 hihilulu provides a full-service model with teacher recruitment and training for schools that wish to launch Chinese language classes with an innovative yet effective solution.  
As a launch offer, hihilulu is giving one free trial course at schools, led by trained and certified Chinese instructors.  
hihilulu wishes all readers of Education Middle East a Happy New Year of the Rabbit,  with a little gift of 2023 Chinese calendar for free download!