GCC schools focus on personalised learning and a flexible curriculum to ensure all students reach their potential
Dubai, Jan 24, 2023: The GCC, especially UAE, has made significant strides in inclusion in recent years. From passing Federal Law No. 29 in 2006 that lays emphasis on protecting the rights of people of determination to adopting the United Nations Convention on the Rights of Persons with Disabilities in 2010, a series of measures have helped in integrating people with disabilities in mainstream educational settings. 
Schools in the region have played a vital role in implementing the policies introduced by governments. 
From working closely with families to identify barriers to inclusion to providing personalised learning opportunities and targeted interventions, schools have been doing their best to embrace people of determination into mainstream education. 
This International Day of Education on January 24, we asked principals from across the GCC about initiatives in their schools to assure access to equitable opportunities for all students.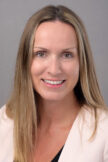 Rebecca Coulter, Principal, Dubai British School Jumeirah Park 
At Dubai British School Jumeirah Park, we believe that every child possesses a skillset that is unique to them. As educators, we have the privilege to support each child, empowering them to develop their talents, whether they are academic, sporting, expressive or artistic. 
Our extensive curriculum caters for children of all abilities and allows them to access a wide range of learning that reaches beyond the standard curriculum requirements. We place an equally significant value on sports, the expressive arts and enrichment opportunities, as well as the highest standards of academic teaching across all subjects and key stages.  
We mentor and encourage our students to become "agents" for their learning, so they can truly understand and celebrate their own progression, attainment and successes, taking ownership for their learning while developing a growth mindset around these three aspects.  
Our staff and students operate in an atmosphere that promotes self-confidence, excellence and celebrates success. Student voice is powerful and drives change initiatives in numerous areas, including the curriculum offer, global initiatives and environment in which they learn.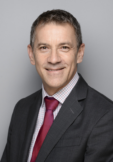 Simon Herbert, Head of School/CEO, GEMS International School – Al Khail 
At GEMS International School (GIS), we celebrate diversity by welcoming all students. GIS has a dedicated inclusion team which works closely with families to identify barriers to learning and supports every student to make progress. There are varying pathways to choose within the school to ensure that every student can reach their potential. There is a functional life skills centre, known as the Tareeqi Centre, which has been set up to enable these students to continue to benefit from being in a mainstream setting and the advantages of an IB education, while also allowing for curriculum adaptations to meet their individual needs.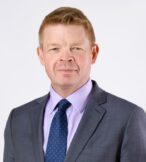 David Cook, Headmaster, Repton School Dubai  
The Repton Family of Schools in the UAE are fully inclusive and comply with both the letter and the spirit of the law in the UAE, seeking to increase and improve the access arrangements for all students, including students of determination.  Disability should not be a barrier to receiving a world-class education. 
The UAE is a world leader in inclusive education, and Repton schools are proud to support inclusion in many different areas.  Recently for instance, Repton Dubai successfully raised funds for a third primary school in rural Senegal, working in conjunction with Dubai Cares and BuildOn, to ensure that even students in a developing country, have the same opportunities as students here in the UAE. 
The International Day of Education celebrates all that is good and positive that schools are able to contribute to society and to nation building, and at Repton, we are determined to do our part.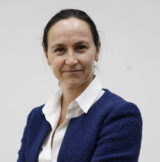 Oona Calin, Executive Principal, Cheltenham Muscat 
As an international school in Oman, we bring British education to a multi-nationality school community. It is our belief that inspirational teaching alongside a nurturing environment will allow all students to flourish. We offer a holistic and flexible curriculum which can be adapted to meet every child's needs. We take our responsibility as educators for the future very seriously; there is nothing more rewarding than supporting a child on its educational journey to adulthood.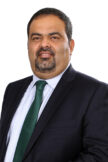 Hitesh Bhagat, Principal, Dubai International Academy – Emirates Hills 
The route to achieving equity will not be accomplished through treating everyone equally. It will be achieved by treating everyone equitably, or justly according to their circumstances. Our students and teachers have been building this understanding which allows them to benefit from the learning. The offering of multiple pathways, different levels of teaching, differentiating assessments, providing opportunities, personalised learning and targeted intervention are some strategies that we use here at Dubai International Academy, Emirates Hills. We are on the path to model the best possible opportunity for each student to get successful and achieve their true potential.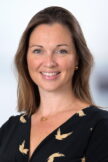 Sarah Reynolds, Principal, Dubai British School Emirates Hills 
At DBS Emirates Hills 'Inclusion' is not just about students learning needs; it is ensuring that we recognise, support and celebrate all students' individual interests, skills and talents so that they feel seen, understood and most importantly, valued as contributing citizens to our school community. This is central to our commitment to student well-being. In practice it means we deliver a discrete positive education curriculum, as well as ensuring we utilise a broad range of cultural and ethnic representation within the contexts we use across the whole curriculum, and deliver it in a way that meets students' individual learning needs. Additionally, our staff strive to provide a wealth of incredible opportunities through our ECA programme and an exciting range of residential trips around the world to inspire our students. We hope that, by providing equitable access to all of these opportunities, we are helping all of our students discover more about, and feel good about, who they are. With high levels of emotional well-being students are perfectly placed to achieve excellence. 
David Hutson, Head of School, Dwight School Dubai 
At Dwight School Dubai we strive to make education inclusive every day. On the occasion of the International Day of Education, we are proud to celebrate the core values of our school that ensure that education at Dwight is equitable for all. Personalised learning is at the heart of everything we do, and we are passionate about embracing the individuality of each learner. We recognise that no two students are the same and promote an inclusive approach to education, working to support each individual student's journey through a robust academic curriculum and after-school programmes. Students benefit from a tailor-made education where their unique 'Spark of Genius' can be nurtured and developed.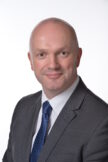 Dr. Neil Hopkin, Executive Principal, Sunmarke School Dubai (Fortes Group) 
Inclusion and equitability are critical components of an outstanding school, as they are the basis on which we ensure that all students feel recognised, valued and supported. Inclusion and equitability are the lenses through which, regardless of their background or ability, we can create and see their own vision of a bright and successful future. 
At Fortes Education, we meet this imperative right from the moment you set foot in our school. We are welcoming and inclusive, implementing culturally responsive teaching practices. Each child is unique so whether we support their passion through our STEAM centres and programmes, or through our sustainability and environmental experiences, each child is able to find its 'home'. Our Think & Thrive entrepreneurship programme of leading business people and access to our mini-MBA enterprise programmes allow our students, whatever their background, to let their intellect and imagination create bright futures for themselves. And our status as global leader of Positive Education ensures that all these opportunities are complemented by the very best socio-emotional development so that our children are ready for any challenge that the future may throw at them.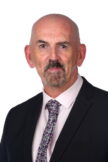 David Wilcock, Head of Primary, The English College Dubai 
At The English College, every member of staff takes responsibility for inclusive practice.  We pride ourselves on providing a rich and inclusive curriculum that promotes diversity, equality and personalised learning that reflects the needs of our community.  By providing a wealth of academic and holistic opportunities for student success, we hope to support the learning journey of every child from FS to Year 13. This includes a thriving arts programme, a varied and high-quality sports provision for all levels and abilities and several outdoor education opportunities (including Duke of Edinburgh, Junior Dukes, Camp and EcoWarriors). Equally, we celebrate the unique traits and attributes each child and adult brings to our school via weekly assemblies, parent events, workshops and cultural days.