All you need to know about a career in student counselling 
Dubai, August 12, 2022: The demand for student school counsellors has increased across the GCC thanks to greater emphasis on emotional well-being of  students following the pandemic. This has also resulted in an increase in hiring across schools.  
The importance of student counselors has come to the fore in the aftermath of the pandemic as rapidly evolving changes caused distress among students, impacting their psychological state.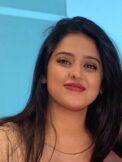 "During the pandemic, classrooms moved online because of impending countrywide shutdown. Chronic absenteeism was a major worry during the time that guidance counsellors addressed," explains Anam Azam, Sales/Marketing Officer, Bait Aljouda Consultation and Training (BACT). 
The duties of student counsellors include listening to students, assisting them in translating their objectives into actions and supporting students' mental health through difficult situations. 
The isolation that students experienced led to transitional changes as they returned to in-person learning. Student counsellors played an important role in making this transition easier by acting as a bridge between parents and students. "This has resulted in a fundamental shift in student counseling and benefited many educational institutes in GCC," says Azam. 
According to her, many GCC schools and other educational institutes have hired student counsellors/advisors onto their payrolls in the past year, and they have been dealing with students' emotional distress and lack of performance, guiding them in choosing the right subjects and helping them adjust in a multicultural environment. 
Azam says the student counsellor role is becoming mandatory in most GCC countries. "One of the reasons for new recruitment is schools having to fulfill the standard requirements by the ministries of education." 
The demand for career counsellors has also been witnessing a rise. While evolving careers have created new opportunities for students, it has also created confusion in them to find credible information about available career choices. "The demand is increasing not only in schools but also in universities."
According to Azam, school counseling programmes have a favourable influence on a variety of student groups. "However, it is not limited just to students; teachers and other members of the educational system can also seek assistance from these counselling programmes," she adds. 
Required skill set
Since student counselors act as educators, confidantes and consultants to their students, it is essential to have certain skillsets such as listening abilities, empathy and comprehension, a nonjudgmental mindset, patience, adaptability to emotional situations and ability to communicate with a diverse set of people.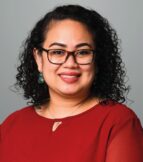 Rajone Karmarkar, Student & Career Counsellor, GEMS Metropole School recommends that if you are considering becoming a counsellor, you should have some basic skills such as communication and interpersonal skills, understanding of ethics, patience, compassion, emotional stability, knowledge of law and regulations. "Open-mindedness, trustworthiness, research skills, problem-solving, observational skills and reasoning are a must," she adds
Qualifications & Compensation
According to Karmarkar, school counsellors in Dubai are expected to be licensed by either MOE (Ministry of Education) or CDA (Community Development Authority). The minimum requirement for it is a Masters degree with specialisation in Psychology (in either Bachelors or Masters) while for CDA professional licensing, you need to have a minimum of two years of experience in the field.  
However, for career counsellors there are no specific regulations or requirements. "All that is required is a deep understanding of job markets, understanding of curriculums, subject requirements and university regulations. "One of the basic skills required for a career counsellor is interpersonal skills to mentor the students and develop their understanding of the world of work," says Karmarkar. 
Counsellors have an opportunity to earn salaries ranging from US$1,500 upto US$6,000 based on the role, years of experience and location. "The capability of schools is also another factor," she adds. 
Career possibilities
Counselling offers numerous career options besides student counselling such as psychologists, psychotherapists, social workers, guidance counsellors, educational psychologists, human resource managers, teachers and researchers.  
Meanwhile, a specialisation can offer more opportunities, says Karmarkar. She suggests that you could do a diploma, Bachelors, Masters or a PhD. course in psychology, counseling or psychotherapy, while some undergraduate courses offer counselling in combination with other subjects, e.g. psychology, sociology or criminology. "You need to look for courses that emphasise on  practical skills training and supervised placements," she adds. 
A psychology or counselling specialisation offers opportunities within public and private sectors such as healthcare, education, mental health support, social work, occupational, neuro, sports, exercise, forensic, therapy and counselling. "Such roles could be advisory, research-led, treatment-led or therapeutic," adds Karmarkar.