From classroom time machines to experiencing a day in the life of a student, teachers from across the GCC share their wish list with Education Middle East this World Teachers' Day
Dubai, Oct 5, 2023: As we celebrate World Teachers' Day, we asked teachers from across the GCC if they could make one wish to enhance their teaching experience, what would it be? And the responses are as varied as the diverse set of students they represent. From giving every child the opportunity to have been read to five times a day before the age of five  and living a day in their tiny shoes to classrooms with kitchens and time machines and immersive nature-based learning, teachers share a wide range of aspirations that are ingenious, whacky and far from the usual. A common thread that runs through them all is their intent to bring out the best in their students  
While they emphasise the importance of building real-world connections, fostering curiosity and embracing innovative strategies, they also envision a system that genuinely empowers all students. Some argue for assessments to be conducted in a fair and objective manner as opposed to measuring them against standardised benchmarks while others vouch for personalised learning opportunities for all students to thrive. 
Most teachers wish for a centralised global network of educators that will facilitate sharing of best practices, resources, curriculum maps, instructional videos and more while fostering  deeper connections among teachers across the world.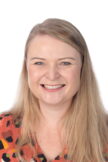 Tarryn Patel, Pre-KG Classroom Teacher, American Academy For Girls 
As I think about my role as an educator, my one heartfelt wish to improve my teaching would be to offer children more opportunities for immersive nature-based learning. The strong connection between kids and the natural world fosters their curiosity, creativity and sense of wonder. This is especially important today, as many children have limited access to such experiences in our increasingly digital and urbanised society.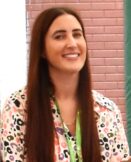 Jennifer Williams, Head of FS2, Aspen Heights British School 
My wish would be to give every child the opportunity to have been read to five times a day before the age of five. This not only has the power to expose them to more than one million new words and vocabulary, but also enables them to become deep thinkers, strong communicators and colourful imaginators!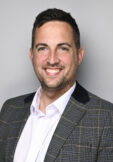 Sean Duffy, English Teacher, Bloom World Academy 
If I could make one wish to enhance my teaching experience, it would be to have more opportunities for collaboration with fellow educators around the world. I would like to be a part of a global network that allowed us to replicate the very best practices from all over the planet. I know for certain that other schools beyond our network would massively benefit from the things we are doing at Bloom World Academy. By continuously improving our teaching skills and sharing insights with colleagues, I believe we can collectively elevate the quality of education we provide to our students in Dubai, and everywhere while we're at it.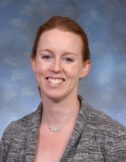 Alice Kerr, Teacher of English, Brighton College Dubai 
My wish for Teacher's Day is for more focus to be placed on a student's personal presentation skills. I've been lucky to work in schools which value oracy, debate and public speaking; I wish these values could be reflected more in official qualifications and certificates.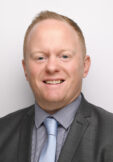 Michael Heseltine-Wells, Director of Learning and Innovation, Cheltenham Muscat 
Schools thrive when teachers have the time and resources to deliver their lessons to the best of their ability. I think teachers do this best when they can focus on their lessons, safe in the knowledge that they can concentrate on the learning of each student.  
Teachers in every school spend a lot of time planning lessons for curriculum content that a teacher down the road is also delivering. Therefore, something that would enhance my teaching experience and that of others is a centralised bank of excellent, vetted resources, curriculum maps and brief instructional videos which professionals can access freely. Small tweaks could be made to personalise but essentially, these high-quality resources would enable all students to have exposure to high quality, challenging lessons, and teachers who feel fresh and motivated to deliver them.  More time could then be devoted to extra-curricular activities and delivering exceptional learning opportunities.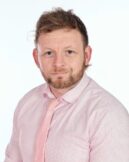 Darren Baxter, Grade 4 Homeroom Teacher, Collegiate International School 
I wish for more time with the children I educate, fostering deeper connections and understanding, and freedom to tailor the curriculum to the unique needs and interests of my students, enabling a more engaging and personalised learning experience. Above all, I yearn for fair and honest assessments that focus on recognising and nurturing each child's strengths and abilities, rather than rigidly measuring them against standardised benchmarks. I wish to create an environment where every child can flourish and develop their full potential, knowing that education is not just about meeting standards but empowering individuals to thrive.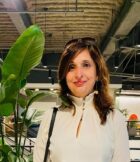 Geeta Jaggi, Coordinator (Grades IX & X), Delhi Private School Dubai 
My wish to enhance my teaching experience would be to possess a deep understanding and mastery of innovative teaching strategies that foster creativity, critical thinking and a lifelong love for learning in every student I guide, making the educational journey enriching and impactful for them.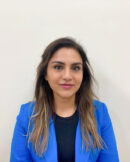 Zainab Khan, Business and Geography Teacher, Downe House Riyadh 
I wish I could see how each student I've had the pleasure to teach has flourished after leaving school. 
Over the years we have helped propel many students into their futures; the 'job' extends far beyond that of an educator contained within the four walls of a classroom. We take care of students as parental figures and role models. We are so much more than a teacher; we become, for many young children, a source of comfort, hope and inspiration.  
While we appreciate a handful of our former students enthusiastically telling us what they're now studying thereafte, or which fantastic organisation they work for, being an international school teacher means that we do not always see students again after they leave school. Every year we send groups of them off into the sunset with the tools required to succeed in whatever they choose to do, and I ask myself 'What have they chosen?'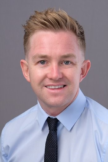 Greg Roberts, Head of Design Technology, Dubai British School – Jumeirah Park 
My one wish would be to establish a global network of accessible and inclusive digital learning platforms dedicated to design and technology education. This platform would offer a wealth of resources, including interactive design software, 3D modeling tools, virtual reality simulations, and a vast library of instructional materials. It would be designed to accommodate diverse learning needs, languages and skill levels, ensuring that every student, regardless of their geographical location or socioeconomic background, can access high-quality design education. By providing access to cutting-edge technology and knowledge, we can empower the next generation of designers and innovators to reach their full potential and contribute to a brighter, more equitable future.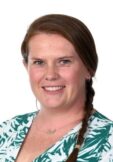 Adele Fawthrop, Head of PreK and KG1, Dubai International Academy Al Barsha 
If I could make one wish to enhance my teaching experience, I would wish for a classroom time machine! Yes, you heard it right, this is Dubai, and anything is possible. Imagine having a time-traveling classroom that could transport my students and I to any historical period or future scenario. We'd chat with dinosaurs, visit our class friends' home countries when hearing about where they are from, and even explore the outer reaches of space and the deep, dark ocean, as astronauts and submarine captains. 
This wacky wish isn't just about making history or science more exciting; it's like taking a super-duper time-travel ride with our spaceship classroom! We'd zoom back to when dinosaurs roared and forward to where robots might have picnics. It's all about making learning super fun and helping us become expert explorers of the past and future. We'd learn cool stuff, like how T. rex brushed their teeth (or not!) and what aliens might have for lunch. So, my wish isn't for a regular teaching tool but a super-duper space-time adventure machine!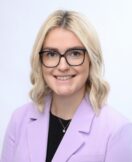 Charlotte Cullip, Teacher and Wider Curriculum Leader, GEMS Royal Dubai School 
If I could have one wish to enhance my teaching experience, it would be for all children to have the opportunity to meet their idol and to ask them questions about their life, experiences and what inspired them to do what they do. This would certainly inspire our students to shine bright in all areas of their learning.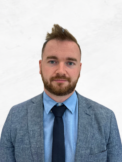 Lewis James, Year 4 Lead, GEMS World Academy – Abu Dhabi 
If I could make one wish it would be to have a boundless ability to tap into the unique and profound potential of every student. A wish to ignite the flame of curiosity, creating lifelong learners out of each student I encounter. While having access to various resources, support, and innovative tools is crucial, the pivotal factor lies in the role of the adult educator, whether it's a parent, teaching assistant, or a teacher.  
Understanding a child at a personal level, beyond just academics, is vital for their long-term success. It falls upon the educator to unearth their hidden talents and instill the belief that with relentless effort and unwavering dedication, anything is possible. My aim is to inspire the next generation not only as scholars but also as leaders, innovators and change-makers in shaping a better world. This wish serves me as my driving force, motivating me to transform education into an empowering and boundless reality where passion knows no limits.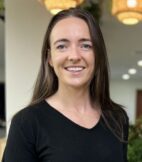 Siobhan Reynolds, Grade 5 Teacher & Grade Level Coordinator, Greenfield International School 
I wish for more opportunities for staff and students to collaborate with international schools in our region to exchange good practices and enjoy different learning experiences.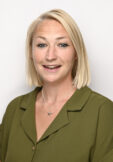 Stephanie Weller, Year 4, Year group Leader, Jebel Ali School 
If I could make one wish to enhance my teaching experience, it would be to continue to raise the recognition and appreciation of those working within the teaching profession globally. I wish for a world where the value of education, and for those who work with young people at all levels, is widely acknowledged, and celebrated. I hope for greater societal support and investment in education, where young people, whatever their background, nationality or personal experience, are valued and encouraged across the globe. With this recognition and support, teachers continue to dedicate themselves fully to nurturing the growth and development of our future generations, knowing that their efforts are valued and are making a positive impact on society.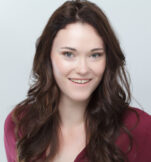 Jeanette Koch, Year 1 Falcons Class Teachers, JINS Palm Jumeirah
If I could make one wish to enhance my teaching experience, it would be to have the amazing ability to sense and connect with every ELL student in my class in such a way that I can nurture their curiosity and at the same time identify and cater to their individual needs.  This would ensure that I can inspire their love for learning, help them reach their full potential from the start and play my part in them becoming holistically developed, young explorers of life. It would be incredibly rewarding to see every student engaged and enthusiastic about their education journey and all the experiences that await them.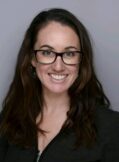 Carly Chilton, Head of Learning Support, King's College Riyadh 
Working as a SEND specialist, my one wish would be that all teachers had more time to explore the many ways in which we can individualise learning. Students come to us from all walks of life, with many different strengths but also barriers to learning. With more time to explore these strengths and break down these barriers, we could create personalised and individual learning opportunities for all students to thrive. Every student has something to offer. Nothing is more satisfying than to see the students grow and thrive when their own, individual learning needs are met.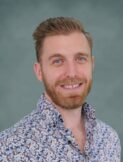 Joe Meakin, Head of Moral, Social & Cultural Studies in Primary and Year 5 Home Room Teacher, Raffles International School 
If I could make one wish to enhance my teaching experience, it would be to seamlessly integrate technology into every aspect of education. It would remove any friction in the learning process and double student engagement. The way AI is progressing is fast, so schools, teachers and students need to lean onto the unknown. There are already plenty of apps, tools and websites that can benefit all learners, so we need time to experiment with these to maximise their use. So, my one wish would be to have the time and support to experiment with newfound technology and see what works well.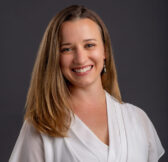 Elizabeth Gray, Music Teacher and Designated Head of PYP Specialists, Raha International School 
My one heartfelt wish would be for a classroom filled with boundless curiosity, eagerness to learn, and a strong sense of community, creating an environment where every student feels valued and empowered to thrive.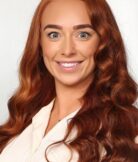 Bronagh Bell, Year 1 Teacher and Head of Year 1, Sunmarke School 
If I were granted a single wish to make my teaching experience even more magical, I'd wish to experience my lessons through the eyes of a child. I would wish to step into the world of my young learners, feeling the excitement and wonder of the classroom and experiencing the thrill of each lesson firsthand. I want to know if my lessons are as fun and captivating as I imagine them to be. Are my little learners as engaged and enthusiastic as I hope they are? Can they easily grasp what's expected of them in every lesson? And what's it like to sit on that colourful classroom carpet, surrounded by all your closest friends, while also trying to learn? By living a day in their tiny shoes, I'd gain priceless insights into the daily adventures of my students. This unique perspective would allow me to fine-tune my teaching, tailoring it to meet the individual needs of each child. With this wish granted, I could create a more vibrant and fulfilling learning environment for all my wonderful students.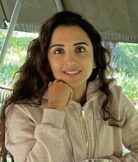 Gullruk Rafiq, Assistant Head of Primary, Swiss International Scientific School 
I'd hope for an innovative learning environment that genuinely empowers all students. This would involve equipping them with the tools, resources and motivation to take charge of their own education, become lifelong learners, and care for the natural world. Each classroom would host a kitchen and an outdoor space where students create, observe, grow, pluck and replant. Promoting a deep connection and responsibility for the natural world they live in.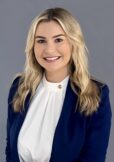 Amy Holland, Head of FS, The Aquila School 
One of the wonderful things about working in Dubai is working with children from all around the world. We have children joining school who speak many different languages. My wish is to enhance my teaching experience by speaking a variety of languages to allow me to engage with children in their home languages.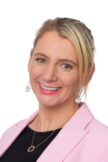 Sinead Hickie, English Teacher, Uptown International School 
As teachers, we need to prepare students to become globally aware citizens capable of tackling future challenges. My wish to enhance the teaching experience revolves around empowering students to express themselves orally as much as possible to celebrate their identities as individuals, family members and global citizens. Given the upcoming COP28 event in Abu Dhabi in November coupled with our diverse student and staff populations- collaboration and the space for our young people to find their voices and use them is key. 
My wish is for more open doors that extend beyond classrooms, subjects and settings, enabling more authentic learning experiences and opportunities for our young people to be heard.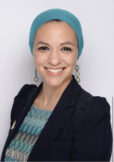 Sarah Estebanez, Deputy Head Teacher, Repton Dubai 
My wish is to instantly know what students are thinking to address their unique needs and make their learning experience more impactful.