Whether the teacher is presenting complicated mathematical formulas or graphic explanations, they can all be fully displayed with the 13.3-inch  pen display
Dubai, April 21, 2022: ViewSonic Corp has introduced a new way for teachers to collaborate and engage with students inside and outside the classroom. ViewSonic's 13.3-inch ID1330 ViewBoard Pen Display is part of a full line of interactive devices designed for a variety of education scenarios. 
Whether for teaching at home or in a traditional classroom, this interactive device works seamlessly with myViewBoard software. This functionality provides intuitive writing, drawing and annotating for an interactive whiteboarding experience in any location. 
For the uninitiated, a pen display is essentially a monitor on which you can draw with the stylus or pen provided. Designed primarily as a teaching and productivity tool, it allows teachers to draw, sketch and write in a natural way.
The 13.3-inch display in the ID1330 model features a large 11.6 x 6.5″ active area that can be used as a virtual whiteboard or drawing pad using your fingers or pen. Whether the teacher is presenting complicated mathematical formulas or graphic explanations, they can all be fully displayed with ViewBoard Pen Display. 
It comes with full HD 1920×1080 resolution and NTSC 72% colour performance to display accurate image qualities. It is also compatible with PowerPoint, Illustrator, Photoshop and more.
You can enhance your workflow by extending or mirroring your main display with the ID1330 as a second screen. With its 800:1 static contrast ratio, 300 cd/m² brightness, 262,000 colour support and 178° horizontal and vertical viewing angles, you can clearly see the screen from almost any position.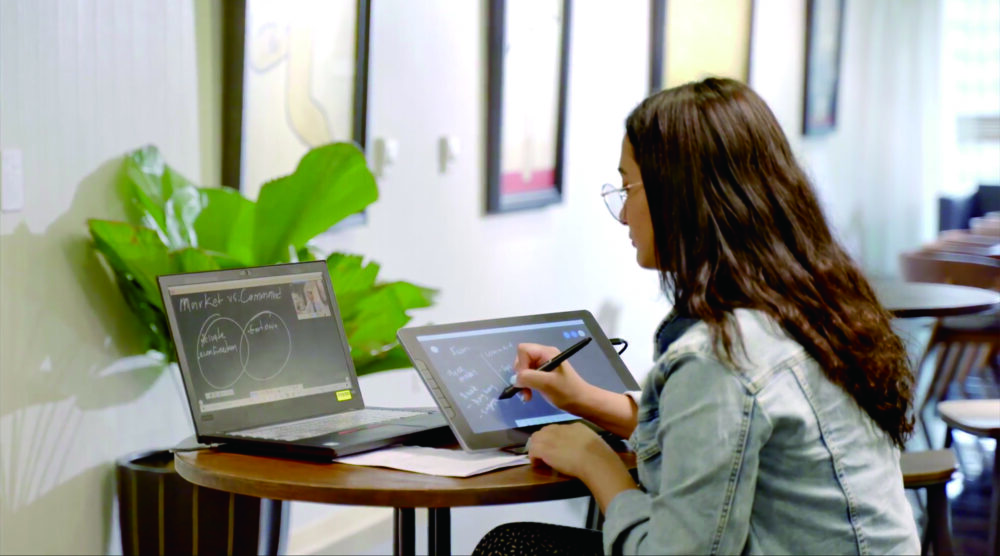 The included electromagnetic resonance (EMR) pen has a smooth 266 pps response rate and 8192 pressure sensitivity levels that allow you to press harder for thick, dark lines like you would with a pen and paper. Additionally, the pen doesn't require batteries to operate and the touchscreen display is designed to only detect the included pen, which means you don't have to worry about your palm or wrist causing errors while you write or sketch. The pen pressure levels and +/-60 tilt angle provide an intuitive and accurate handwriting experience.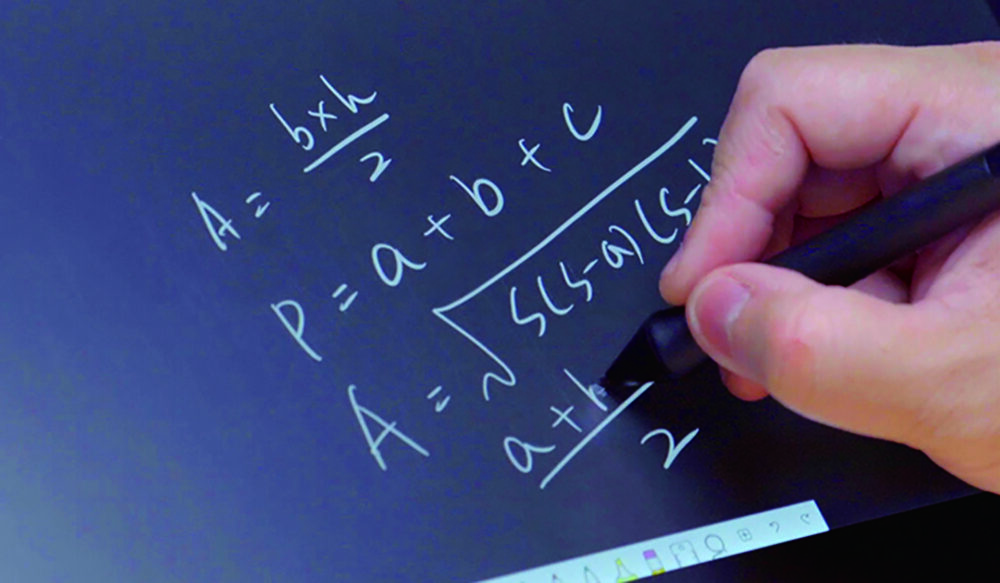 Teachers can easily carry it in a bag, backpack or a briefcase due to its ultra-thin design and low weight – it weighs just 0.8kg and has 7mm thickness. Moreover, it has a fully-laminated screen where the surface of the glass has less gap, which provides a better display effect.
To improve work efficiency, teachers can use its six customizable express keys, like 'Eraser' or 'Recovery. However, what makes it highly user-friendly is its plug and play feature. Since the model doesn't need installation in duplicate mode, all teachers have to do is connect the device and synchronized screen mode can be used.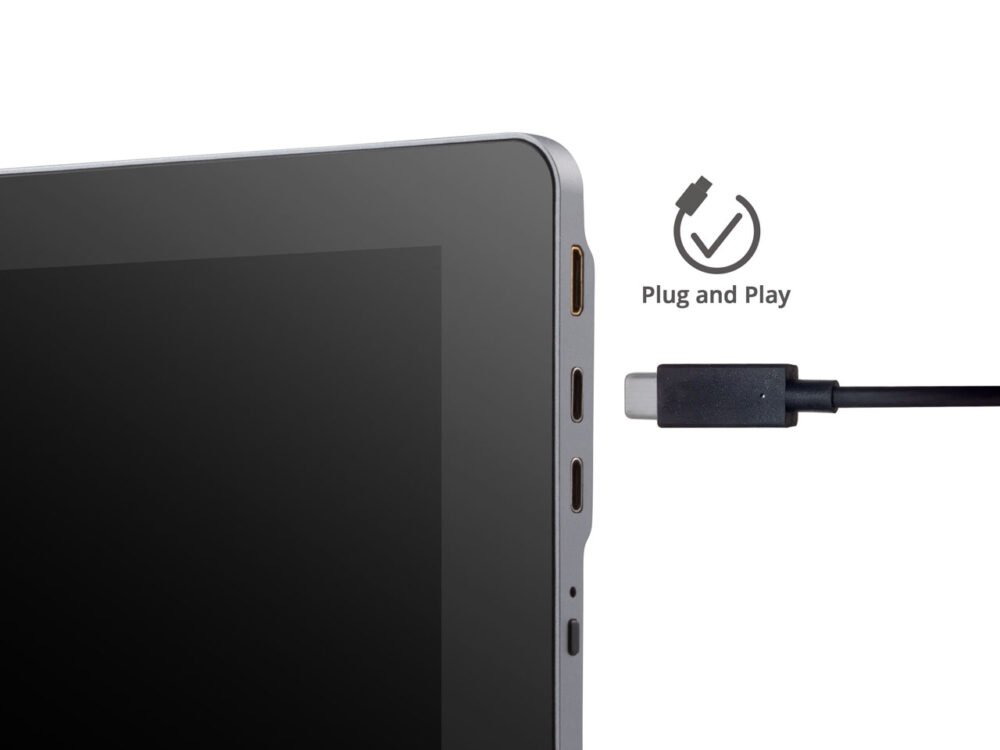 You can connect the ID1330 to your compatible computer using the mini-HDMI and dual USB Type-C ports that deliver power and touch signal cable via a single cable. Or you can reduce desktop clutter by transferring video, data, and power through a single USB Type-C cable with compatible systems. The ViewSonic ID1330 ViewBoard Pen Display works with Windows 7 and macOS 10.4.
The revolutionizing product is aimed at teachers so they can write, manage notes and transfer study material in a digital whiteboard handwriting format to students.