Conducting riddles, introducing games and activities into lessons and demonstrating real-life examples of concepts are some of the methods that teachers are using to foster a love for Math among students 
Dubai, March 23, 2022: Today is one of the most loved Mathematical celebrations for school-aged children across the globe. Strangely though, many students struggle with Math. A negative mindset, putting memorisation ahead of understanding and the nature of the subject make it a tough one for many. 
While students engage in fun activities and compete in challenges, it is a great opportunity for teachers to get them excited about learning Math.
As we celebrate World Maths Day today, teachers from across the GCC share tips and fun ways to develop a love for Math among students. Getting them out of the traditional classroom and moving into alternative settings, finding real-life examples of concepts, conducting riddles, having roleplays and introducing games and activities into lessons are some of the methods that teachers are banking on.  Everything from throwing a ball to blowing a bubble can have Math applied into it. It is all about making it fun, they say.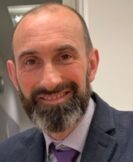 Anthony Clewlow, Head of Math, Brighton College Dubai
Using displays that set challenges are a great way for students to enjoy Math, for example, looking for Math words with missing vowels. They also love Maths 'treasure' hunts and being active between solving the clues encourages participation.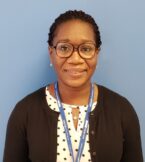 Tamara Crosdale, Head of Math, GEMS Wellington School – Qatar 
Student engagement is defined as physical or mental participation and involvement in learning. Limited amount of either of these may be an indicator that students may not be enjoying lessons. To encourage and develop a love for the subject, I use a hands-on approach to learning. This may involve finding real-life examples of concepts and/or including students' interests to relevant work problems. This can include painting a cardboard box to demonstrate surface area, finding probability using skittles, understanding similarity through the use of famous landmarks, Symbolab for visual calculations and project-based work which covers multiple Math concepts.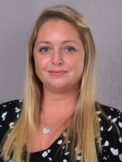 Judith Labelle , Primary Head of Math, Jumeira Baccalaureate School
It is better to solve one problem in five ways, than five problems in one way. 
We should encourage students to be flexible with numbers, explore all possible solutions to a problem and strive to represent their learning in a variety of ways.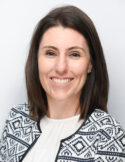 Meghanne Linder, Math Teacher, American Academy for Girls
Teaching my students to love Mmath goes hand in hand with teaching them to have a growth mindset. Many students come to me with a fixed mindset that they are just bad at Math, however the first step is to get them to realise that they can, in fact, do it. 
Getting students out of the traditional classroom setting and into alternative settings to apply their learning has had a positive impact on their understanding. For example, we recently used the nutrition lab to calculate the surface area of our gingerbread houses we were making to make sure that our gingerbread family would fit inside.
Students also love to be active in their lessons, getting them to collaborate with one another to prove their ideas has helped them to see that there are many ways to solve or test theories.
Math doesn't have to be a boring subject; everything from tie dye to blowing bubbles can have Math applied to it. Let's make Math fun again.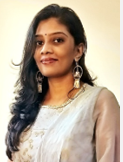 Priya Mahendran,  Middle Section Math Teacher, Primus Private School, Dubai
What I like the most in my profession is teaching Math in a fun way and making sure that my students acquire the Math skills to face the real world.
I have observed that my students love collaborating in groups .They are more involved while engaging in learning activities like  Math quiz , Math tic-tac-toe games, Tarsia Puzzles, Math maze etc..
In group activities, each student likes to contribute or gather more ideas and also with the help of peer support, they learn problem solving techniques and real life applications.The team members help each other for the winning of their groups. For example; once the set of questions/Tic Tac Toe quiz sheet/ Maze or puzzles are given to the group; students of each group will discuss their ideas, relate the formulae and concepts and explore different ways to solve  the problems.
More engagement will be seen if the questions are open ended, as there are more than one solution for such problems. All groups will have different solutions and different approaches for open ended questions.. One student from each group will be called to project their solution and ideas to other teams. Teams will be awarded with marks for the right answers and constructive feedback is given by the teacher. Each student understands the importance of their role. Though they compete with each other, they learn the concept in a fun way.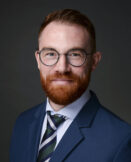 Thomas Morgan, Senior School Math Teacher, Repton Al Barsha
I have run a 'Riddle of the Week' competition that has proven to be hugely popular amongst my students and those from other classes. I often use riddles as a starter, promoting an element of the competition and offering a fun alternative to more traditional activities often used to begin the lesson; however, the competition has been used as a standalone activity that students can access at any time of the school day. I have found the use of riddles to be excellent in promoting critical thinking, logical reasoning skills and reading comprehension but more than that they have really improved engagement in the subject – it is always inspiring to me as a teacher to see the students setting each other riddles that they have found and also coming to me with puzzles they think will be a challenge. I would encourage all teachers from across the curriculum to give the use of riddles a go.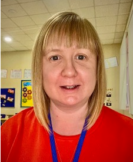 Laura Dobbs, Deputy Head of FS and Primary, Year 6 Teacher, Star International School, Al Twar
In my Mathematics lessons, I like to get the children engaged by swapping the roles around and allowing them to become my teacher. The students take great pleasure in teaching me the strategies they are using and what resources they have chosen, ensuring they have given their reasons too. A huge highlight for the children is when they have the opportunity to mark my work and tell me about the errors I have made within my calculations (errors made on purpose of course!). The discussion and engagement that comes from these activities is huge and can be used for all abilities within the classroom. Then, within their group work, the children can use the skills they have learnt while 'teaching' me. This reduces the amount of children who just tell their friends the answer; they learn to teach each other!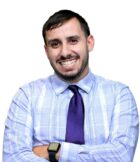 David Gouge, Algebra Teacher, GEMS American Academy – Qatar
One thing I do in my classes is to get my students to love Math by introducing as many games and activities as I can into lessons. These activities break up the monotony of teaching and practice while helping students take charge of their own learning. The best times for these games and activities are when introducing or reviewing a lesson. Students are naturally competitive; even those who struggle in Math have been really engaged when I gave them a Kahoot! or Jeopardy-style competition.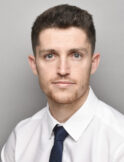 Jordan Brennan, Secondary Math Lead, Star International School, Mirdif 
I strongly believe that creating an atmosphere within the classroom where students feel comfortable taking risks, asking questions and collaborating effectively with their peers, are the key components of building a growth mindset. One approach that we have instilled within our Math department is the focus on inquiry-based learning. This method fortifies the importance of asking questions and helps develop our students into creative thinkers.
Through this approach, we have seen an improvement in the attitude and engagement from our students which has helped build a love for Mathematics.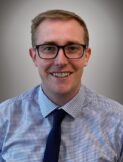 Sam Townsend, Upper Key Stage 2 Teacher, The Royal Grammar School Guildford Dubai 
Discussion, discussion, discussion! Watching children light up as they try to find the best way to solve a problem is my favourite way to them with Math. Listening to them try and find a better way than someone else by explaining what they are doing has boosted the confidence in my Math class.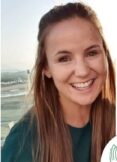 Sandra Pretorius, Year 5 Teacher – TLC International School, Muscat
Give them a problem to investigate independently or better still with a partner. Challenge the children to find different ways to solve the problem rather than trying to get them to memorise the specific "tricks". Give lots of praise for logic and originality.
Incorporate physical, hands-on activities or games.  For example, have a scavenger hunt for various items which they must measure and then convert.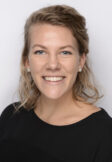 Megan Marie Hahlbeck, Math Teacher, GEMS American Academy -Abu Dhabi 
At GEMS American Academy, we love to make Math fun and meaningful. Strategies used by members of the Math department include reading stories to students about famous Mathematicians and their discoveries throughout the years, completion of projects such as the Rate Research Project where students create and present real-world examples of units of rate and have their classmates present solutions, assign Math puzzles to test students' analytical thinking and application skills. All of our teachers work hard to present real-world scenarios for students to inquire into and use their problem-solving skills. Whether we get it right or wrong, we have fun!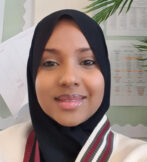 Mariam Yassin, Math Lead, Star International School, Mirdif
Encourage questions and curiosity
Children are full of questions! Take advantage of this and turn them into learning opportunities by diving into questions and helping them find answers. This will not only help encourage an interest in Math but it will also signal to the child that you value their questions and musings!
Take a trip or run errands together
Whether it's a local visit to the supermarket or a family vacation far away, take opportunities to ask questions about how Math is used to enhance our experiences. Doing this helps children understand the 'why' of Math. A few places that often use Mathematics are theme parks, markets and local banks. Wherever you go, try to find the Math within it!
Involve children in day-to-day Math investigations
You can do this by showing where and how Math is used in your life. Tasks can include:
Organising trips to everyday places. If the appointment is at 10am – approximately what time do you need to leave, if the journey is 30 mins long?
Calculating costs of items. What is the final price of an item if there is a 30% sale on?
Measurements for cooking and preparing family meals. What if the recipe needs to be doubled or halved?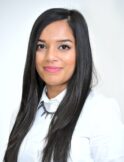 Mishal Islam, Head of Math, GEMS Al Khaleej International School
In every class, there are inevitably a few students who find new Math concepts difficult to grasp or comprehend, which might decrease their engagement and confidence. My goal is always to help children see that Math is not just about numbers and complicated algorithms but rather something that is present in their every-day lives. I try to find creative ways to get them to look around their environment and connect with Math on a personal level through their day-to-day activities. Inspired by Matt Miller's 'Ditch that Textbook,' my approach to engaging students in productive Mathematical discussion is to teach through real-world problem solving and self-inquiry. Integrating Math with real life problems helps my students gain a more holistic view of Mathematical applications as they become aware of why their learning is relevant.