UAE schools are focusing on knowledge and skill development to enrich students' attitudes towards sustainability
Dubai, June 03, 2022: Schools across the UAE are promoting eco-friendly practices through various initiatives such as in-school recycling, plastic-free zones, planting of trees, wastewater management and energy conservation, with students at the centre of these activities. They are provided opportunities through creative and competitive platforms to elevate their voices on climate change. Students are  encouraged to make informed decisions and be responsible for their actions to ensure environmental integrity. 
By initiating and contributing to conservation, schools are focusing on knowledge and skill development which in turn will enrich students' attitudes and values towards sustainability. While a green learning agenda is the starting point for schools to help solve the different problems associated with the climate crisis, they've realised that integrating an experiential learning approach is a great way to involve students in implementing climate projects. 
A school in the UK that partnered with the Green Schools Project is a good case in point for how children learn best through experiential learning. The school encouraged student-led projects in environmental issues such as a recycling competition, an energy campaign, vegetable garden and a walk-to-school campaign. After a year, the school was able to reduce the amount of recycling going to landfills by 45 per cent and after three years saved the school over $50,000 in energy costs.
Such efforts not just improve students' understanding of climate change but also empower them to become agents of change for climate action in their school community and beyond.
Ahead of the World Environment Day on June 5, we asked teachers from the UAE about initiatives in their schools to combat climate change and how they've impacted environment-related behaviour.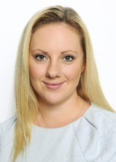 Candice Wright, Head of Humanities & GEMS Geography Network Leader, GEMS FirstPoint School – The Villa & United Nations Lead Climate Change Teacher
At GEMS FirstPoint School, we prioritise sustainability and climate change education with specially designed units of study for all our students. Coupled with this, our Sustainability Council runs initiatives and competitions throughout the school year. These include working with a variety of universities and industry partners such as Siemens and Dubai Municipality.
We run our own in-school recycling scheme, whereby plastic containers are recycled in the Design Technology faculty. The containers are melted down and turned into plastic sheets that are then used for future student projects. We also work with external companies, including D Grade, to collect and recycle plastic water bottles, which are then turned into clothing.
We are committed to being as sustainable as possible and leading the way to fight, and educate our students about, climate change.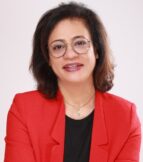 Dr. Heena Rachh, Principal, Global Indian International School, Abu Dhabi 
The eco-friendly activities promoted at GIIS, Abu Dhabi are aligned with the Sustainable Development Goals (SDG). We ensure that the students and faculty follow the 'No plastic zone' requirement and keep up the status of the 'Green Building' that our school owns. We have distributed jute lunch bags to faculty, which curtails plastic bag usage in a great way. We encourage careful use of resources and maintain a sustainable environment through gardening and terrarium making. We have taken urgent action to combat climate change and its impacts through tree plantation drives. GIIS, Abu Dhabi has also taken up a carbon neutrality project which is under analysis.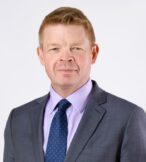 David Cook – Headmaster, Repton School Dubai
In Repton Dubai, in the past 12 to 18 months, all lights in the school have been replaced with longer lasting and more energy efficient LED, which has reduced energy consumption. Additionally, we are in the final planning stages for a modest solar farm on the school campus, which will generate clean electricity.
Nancy Roji, The Eco Champion, The Indian Academy, Dubai
The mission at Indian Academy, Dubai (TIAD) is 'Educating and Inspiring Lives',  which an emphasis on  the 3 Ps i.e., Protect, Preserve and Promote our planet. In this light, the school swapped to solar energy from the conventional mode of electricity supply, which aims to reduce carbon footprint and bring affordable and reliable energy to the classrooms.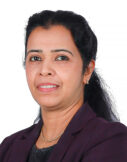 We are moving onto 'a Plastic-free Campus' by educating and mobilising students across the school towards taking personal responsibility for plastic waste that each one of us generates by choosing to reject, reduce, reuse and recycle plastic.
We encourage students to choose school/ public transport so that fewer cars are on the road.
Nature walks, waste segregation, bird feeding, paper recycling, and water-energy conservation campaigns are other activities  aimed at enhancing the quality of air we breathe, the food we eat, or how we power our lives.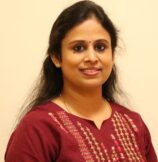 Sunitha Sudheer, Assistant Supervisor, Grade 4 and Eco Lead, GEMS Millennium School, Sharjah 
GEMS Millennium School – Sharjah has successfully initiated and implemented multiple green projects, with students playing a key role in promoting environmentally sustainable practices. The Green Thumb project is an initiative of the school that introduces organic farming and its benefits to students, and this led to another student-led initiative on wastewater management, which redirects water from air conditioners and hand wash outlets to water the organic garden. As agents of change, students initiated our school's Green Points and Green Passport system – an innovative approach that encourages all stakeholders to participate in recycling through collection drives.
We have also planted ghaf trees under the Sustainable Trees Initiative, helping to raise environmental awareness, and partnered with schools through the GEMS Twinning Ambassadors' Society under the patronage of the Ministry of Climate Change and Environment, which saw our students emerge as 'future global solutionaries' as they shared innovative solutions to achieving sustainable development goals.
We work closely with our green ambassadors to elevate their voices on climate change by providing opportunities through creative and competitive platforms. As agents of change, they are making a significant contribution towards combating climate change.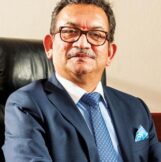 Neeraj Bhargava, Principal, Abu Dhabi Indian School
We have joined hands with the Environment agency of Abu Dhabi to be a part of the sustainable school programme. Together we work towards auditing and addressing our environmental impact, empowering our students to reach out to their community through environment club activities and capacity building our teachers to current best practices in environmental education.
The Hold That Drop campaign of the school raises awareness about the indiscriminate use of water in the community. Plastic, Paper & E-waste Collection Drive – The Club,  with local agencies, has recycled used plastic products, e-waste and paper. We have installed solar films on windows and energy-saving LED lights to reduce energy consumption. The school provides experiential learning to our students through field trips, beach clean ups etc. We run campaigns against packaged drinking water in school to convince students to avoid usage of packaged water.
These initiatives have helped us reduce the use of plastic and paper in the school, save on energy, raise considerable awareness regarding water conservation and increase marginally the green area in the school.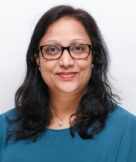 Gishy Koshy, Environmental Sustainability Coordinator, Cambridge International School, Dubai
At CIS, we give leadership roles as Environmental Ambassadors to plan and initiate various activities across the year group such as World Energy Day, Earth Hour, Earth Day, World Water Day and World Environmental Day among others.
Some of our key initiatives are annual paper collection drives, planting our community vegetable garden, liaison with industry leaders such as DEWA, DULSCO, Dubai Municipality, DGRADE LLC, EEG and others to conduct workshops &  assemblies and carry out clean-up drives.
We also recycle our papers and toners with EEG on a regular basis and encourage students to recycle papers at school while student ambassadors conduct class assemblies to bring about positive behavioral changes in students such as switching off the lights in classrooms and using water judiciously.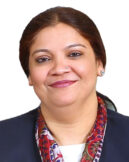 Shagufa Kidwai, Principal, Pristine Private School
Students at Pristine Private School learn the importance of individual and community efforts in mitigating and reversing the effects of climate change through a range of campaigns that centre around the theme of the 3 Rs – Recycle, Reuse and Reduce. This aims to achieve sustainability by inculcating a progressive shift in our youth's mindset. As part of our environmental outreach, we collaborate with organisations such as D-grade, EEG, Dulsco, Dubai Municipality, DEWA and Bee'ah and actively participate in their programmes such as , Simply Bottles – used plastic bottles collection, paper, can and e-waste collection and clean-up drives, DEWA Earth Hour and green community sessions. As a school community, we are committed to reducing our ecological footprint while increasing our support and action for sustainability, which will aid in the achievement of Sustainable Development Goals 5, 8, 9, 11, 12, 13, and all other national and global targets.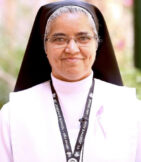 Sr. Carmen, Principal, St. Joseph's School – Abu Dhabi 
St. Joseph's School is an active member of the Sustainable Schools Initiative (SSI) by the Environment Agency, Abu Dhabi and has bagged the Green School title multiple times. By participating, organising various activities and working on projects, our students have been able to reduce the school's ecological footprint and increase 'ecological handprint', which is actions towards achieving sustainability. For the last two consecutive years, our school was the title champion of The Tide Turner Plastic Challenge, thereby  contributing or addressing a major issue like climate change that affects the ecosystem globally. An equally important outcome of education has been  the potential to increase young people's capacity to adapt to the harsh impacts of climate change by imparting knowledge and building a breadth of green skills.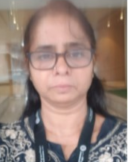 Suganthi Gunasekhar, Environment Coordinator & Secondary Teacher, Springdales School Dubai
At Springdales, we celebrate the Environment day assembly every year in the school with many activities for our students. We also organise awareness programmes like art work, campaign, collection drive within the school (plastics, paper can) throughout the year.
Students at Springdales have also participated in community outreach program like clean up UAE, and Neighborhood recycling programmes. While we collaborated with other schools for the climate action project with Take Action Global (TAG) where we were among the five schools in Dubai to win the School of excellence award for the year 2021, we also have worked with TAG for the Goals project in collaboration with global schools on sustainability development goals.
Vandana Dadhwal, Environment Coordinator, Delhi Private School Sharjah
Education empowers all people, and education today especially motivates the young to take action. Here at DPS Sharjah, children of all ages indulge in the 5Rs- Refuse, Reuse, Reduce, Repurpose, Recycle and are active participants of our community outreach. The school spreads awareness through facilitation of campaigns like Climate Action, Water Run, Tree Plantation Drives, Clean Up drives, Save Soil, etc. The 17 SDG goals that the UN 2030 Agenda emphasises are practiced by our students in their daily life. We are committed  to create a batch of environment-conscious, responsible citizens who can proactively involve themselves in providing solutions to environmental problems at the forefront as well as practice a sustainable lifestyle.