The school library must be a fun and exciting place and reading a joyful experience to encourage students to read more, say librarians from across the GCC
Dubai, April 16, 2022: There's no denying that a child's reading skills are essential to its success in school and in life. However, a lot of students come from home environments where family members do not read or read to them. This leaves a lot of responsibility on the school to instill a love for reading in them. School librarians play a key role along with teachers and parents in creating young readers. 
Librarians from schools across the region are unanimous in their view that students should be made to read for pleasure and not by force. To stimulate students' curiosity for reading, they recommend activities such as storytelling, reading challenges, 'Drop Everything And Read' at a specified time, mystery reader sessions, innovative contests, author interactions and book fairs besides letting students choose their own books based on genres they enjoy. 
As we celebrate International Special Librarians Day today, school librarians from across the GCC talk about some effective, nurturing and responsive practices to create a joy for reading among students.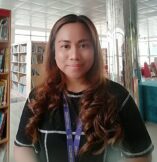 Rea Pastrana, Librarian, Al Yasat Private School 
Spreading joy and love for reading is every librarian's goal I must say. It isn't that easy but it is not impossible to achieve. I meet each class from grades 1-5 at least once a week for 50 minutes. In our library class, I do storytelling which is one of our students' favourites. I believe that if we want our students to read then they must see us reading and read to them as well. 
Authors' visits and introducing new book characters also inspire our students. Every year, we conduct a lot of activities during November and March as they are the Months of Reading. We do book character day, which is everyone's favourite, D.E.A.R (Drop Everything And Read), wherein everyone at school stops for ten minutes at a given time and reads. We used to have a book fair, oh! How they love shopping for books for themselves.  
Most of all I always believe that reading should be a rewarding experience and not a kind of punishment or consequence. It should be a fun thing to do. That's why we promote it as 'Reading is fun' in our school and that it's fun to go to the library.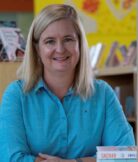 Tara Boudreau, K-12 Librarian, American International School Riyadh
We have two beautiful libraries at our school, filled with thousands of books and online resources. However, creating a joy for reading goes far beyond the number of books or fancy technology. Reading aloud to students on a regular basis, sharing favourite authors and allowing students the opportunity to recommend their favourite books to their peers are just some of the ways we build the joyful habit of reading at AISR. 
One thing that students love is book talks, whereby I share a variety of books with the class from different genres and reading levels. Those talks really 'hook' the students into reading the rest of the book or series. Another approach to building love for reading is our 'Battle of the Books' which we run with our middle school division. Students are motivated to read the promoted books, create a team with their friends, and compete in the final 'battle' where they show how much they have learned about the books. Having fun with books, celebrating them and making time for students to choose their own books is central to our library programme. Creating the joyful habit of reading is something we take seriously, while at the same time having a lot of fun with our students!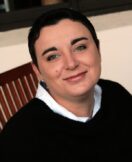 Leonora van Graan, Library Manager and Senior Librarian, British International School Riyadh 
At BISR, we passionately believe in the value of reading and actively work with all our teachers and community to make reading part of our daily culture. We have several initiatives that run year-round, like RWInc. phonics, Accelerated Reader (AR) and the use of the Sora reading platform. During our annual Book Week, we host a range of school-wide activities, including virtual author visits, mystery reader sessions as well as our Book Character Day.
The journey to authentic reading starts with a conversation. Finding the right book to spark that passion is such a pinnacle moment. The more learners read about their interests, the larger those interests will grow. Throughout our five campuses, we focus on reading for pleasure and encourage our students to use our reading tools to guide them in choosing their next book.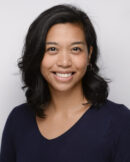 Kristine Kirby, PYP Teacher and Librarian at GEMS American Academy – Abu Dhabi
As a librarian, creating joyful reading experiences is at the heart of what I do. I read aloud books that give opportunities to invite students into laughter, questioning, reflection and appreciation for the world around them. Sharing these kinds of books builds a connection between the books and readers, but also connects readers with each other. Part of creating a joy for reading is helping students see themselves as part of a reading community. Joyful reading habits also develop when students have choice in what they read. As a librarian I do my best to provide access to a wide variety of books, and encourage students every day to 'find a book that will make [their] hearts happy'.  When we get to know students well, we can guide them to the kinds of books that will nurture their reading identities and fuel them as readers.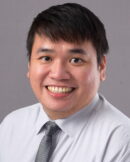 Ricardo Sarmiento Jr, Assistant Librarian, Dubai British School – Emirates Hills
In DBS-EH, we promote the love for reading among children through active involvement in our reading programmes. We have an Accelerated Reader programme, which enables our students to read books that are appropriate to their reading age. I help our English department in running the Accelerated Reader Cup every week. As a librarian, I create displays of the top readers for every year group.  Also, I constantly share and recommend books that are really good for reading. I involve students in book selection. Moreover, I conduct regular storytelling to our FS students. To create a joy for reading, I believe that the library must be a proactive, fun and exciting place.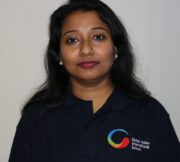 Praseeja Jayan, Librarian, Global Indian International School, Abu Dhabi  
If your students don't find reading interactive, they will never feel like touching a book. I use a hybrid approach of play and pleasure through role play, in-role writing and hot seating of characters. Besides that, students share their reviews about the book that they have read in the past 15 days and encourage their peers to read the same. 
Each student's taste in reading varies. I make sure that they don't read by force but for pleasure. Books are allotted as per age appropriateness as well as keeping the interest of children in mind.
For beginners or students who show less interest in reading, a special programme is organised to develop interest. They narrate any creative story or read a story with their siblings or parents at home and present the same in the class.
There is an organised reading corner set up at different places in the library as well as in school corridors that have an ambience to attract students to read. 
In order to promote intellectual pleasure of reading, a high order question is asked (group work) and some reference books are shared with them so that they will read-research and get the answer to the question.
To promote social pleasure of reading, I encourage peer discussion or reading and response in pairs along with small groups. Students are allowed to visit book fairs that foster the passion for reading in them.
Renowned authors and writers are invited by the school under our Leadership Lecture Programme and students are allowed to interact with them.
Competitions such as Read Aloud, Bookmark and Character Show are organised to promote and imbibe love towards books and characters in them.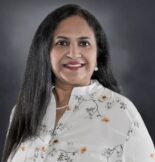 Susane Joseph, School Librarian, Raffles International School
To inculcate reading habits in our RIS children and to make them habitual readers, we display books in the library in a way that matches students' interest levels and reading ability, along with colour coding done for a very easy and child-friendly approach. We also ensure topical books related to current affairs are prominently displayed. 
While we encourage independence in selecting books, teachers and library specialist staff are on hand to help students choose books appropriate to their reading age and interest level. 
Throughout the year, we run numerous reading challenges including '50 books in 50 days', 'Get Caught Reading', 'Summer Reading Challenge' and 'Drop Everything and Read' with incentives as awards to stimulate students interest levels. To support holiday reading, holiday reading lists are prepared.
We also have regular author visits which encourage students to connect with local and international writers and understand their literary journey. We want children to understand we can all be writers and that even the most famous and successful authors began with a blank page, a great idea and a love of words.
At least twice a year, we have carefully selected book fairs for students and their families. Wherever possible, we combine these with reading weeks or coincide them with local literary events to create a 'buzz' around reading and engage the whole family. 
Finally, for children interested in a particular author or subject area and who want to explore more, 'Wish List Boxes' are made available for students which inform library procurement and, throughout the year, we expand our range of titles to reflect student interests and reading trends.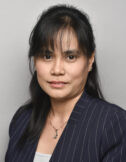 Maria Cecelia, Librarian, Star International School, Mirdif
Having a cosy & artistic library ambience will let children feel like they are in the setting of the book they are reading. We let our students choose the types of books  that they prefer to read, whether it's a comic, manga, joke book, novel… anything! Reading a story with children before the start or end of the day helps to inculcate lifelong readers for all children.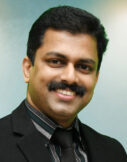 Raghunathan Othayoth, Librarian, GEMS Modern Academy
When children are forced to read either by the compulsion of parents or whenever they are challenged by peers, they do not necessarily grow up to be voracious readers or book lovers.
A librarian can make the library a 'joyful place' by reflecting on the students' skills and understanding their individual preferences. I always plan and implement various innovative activities that will help students to have a voice, choice and ownership.
These activities include book reviews, book talks, stage role plays, book trailers, reading challenges in different languages, author visits, book fairs, debates, quizzes, peer teaching, read aloud, poem recitation, portfolio of famous authors, story writing, scripting a book, poster making, blackout poetry and makerspace.
The e-library and provision of digital resources play a significant role in inculcating reading habit in students and ensure the availability of resources for their Unit of Enquiry. As a media specialist, librarians can guide students to develop their academic prowess and teach them the importance of academic honesty and citations to enable independent research.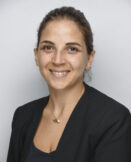 Sandy Shalala, Librarian and Careers Coordinator, Repton School Abu Dhabi
'Today a reader. Tomorrow a leader' – these are the words that greet you as you enter the Repton Abu Dhabi atrium. At Repton, students read for both pleasure and purpose having access to a variety of books across our library, spanning three floors along with an extensive digital library.
We have invested in the 'Accelerated Reader' reading programme which enables the librarian and teachers to track student progress and ensure they are engaged with content that is suitable for their reading age with age-appropriate elements of challenge within their reading level. This helps encourage a love of reading and facilitates Repton's culture of readers. This culture is embedded throughout our campus with different reading competitions taking place throughout the academic year.
Each term, the library in collaboration with the English department conducts the 'Repton Readers Cup' reading competition. This is extremely popular among all age groups where the students prepare for the first and second rounds with admirable commitment and diligence. 'The Millionaires Club' is another inclusive initiative for all year groups that runs all year round, identifying and celebrating students who are reading extensively and consistently. 
Alongside these initiatives, all year groups engage in a healthy competition with monthly challenges of several words read each week. Another all-time favourite reading competition is the 'Road Trip Across the UAE,' where students have to read a certain number of words to move from one emirate to another. 
Regular book fairs, author visits and webinars help create a buzz around reading for pleasure and keep the importance of reading at the forefront of school life. At Repton Abu Dhabi, love for reading is instilled in all languages including English, Arabic, French and Spanish all year round, and especially during Languages Week where the whole school comes together to celebrate reading and languages.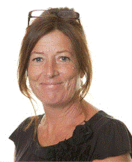 Kim Pearce, Senior Librarian, St. Christopher's School
We are very fortunate at St Christopher's to have a budget that allows us to purchase a large number of current books and provide a welcoming space for students to read. Allowing students to choose their own books based on genres they enjoy is, in my opinion, one of the most important things. For more hesitant readers, we recommend starting with one of our short, easy reads. We put together themed displays for students to choose books from on a regular basis, which has proven to be very popular.
Every KS3 student has a scheduled weekly reading lesson in the library. They are encouraged to browse the library shelves for books and discuss their reading experiences with teachers and other students during these lessons. As a librarian, I regularly share what I'm reading with my students.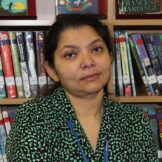 Jini Joseph, Librarian, GEMS Wellington School – Qatar
While reading is a very important skill that every child must learn, it should also be seen as a pleasurable activity and not a chore. As a librarian I want everyone to love reading so I follow a few steps to ensure we start engaging our children in reading early. This may involve storytelling sessions for younger readers, creating cosy and bright areas in the library where children can relax and immerse themselves in a book. I ensure the children have access to a wide range of texts and are able to read books on topics they are interested in. 
Listening to students read and encouraging them to ask questions are also important. I enquire about their book preferences to ensure we cater to all. The library should be a welcoming place. And finally, I organise engaging activities such as author visits, book clubs, book fairs and dress-up character days to keep the vibe of reading alive.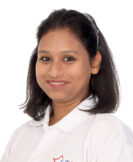 Aandrea Williams, Librarian, Star International School, Al Twar 
My library is a welcoming place with colourful displays of book covers and authors. I allow children to choose the books they want and also read with them. I organise activities like 'Reading quiz', 'Know the Author', 'Making book-marks', and also discuss the stories with them.
I also encourage teachers and parents to create a book corner so the reading habit is consistent.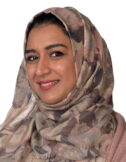 Fatemah Khany, Upper School Librarian, GEMS American Academy – Qatar
I make every effort to encourage students to read by taking an interactive role in guiding them to books that suit their individual interests and reading levels. At GAAQ, we are lucky to have a richly resourceful library, and my favourite activity with scheduled classes is to read out loud chapter stories with fast-paced tales and playful and descriptive language. In using expression and emotive voices, I enjoy watching the children visibly gripped, visualizing scenes in the flow of well-written plots of the classic novels or autobiographies. 
With the conclusion of each chapter, students are allowed to collectively reflect their thoughts and feelings about the story progression and in doing so, develop better comprehension skills. Alternatively, I would involve my students in discussions on their current topics of study while directing them to relevant non-fiction books with pictures and diagrams. Through this process, I am able to demonstrate how valuable library resources can be to facilitate and enhance their academic learning. I have been able to foster the appetite of younger readers by encouraging them to seek out their own joy of learning in the habit of independent reading and enrich their lives with the journeys of characters.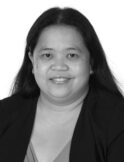 Jenny Maurice Gonzales Apelo, School Librarian, The English College Dubai
I'm determined in ensuring a really positive experience for all students during their library sessions, and positive relationships with both students and staff alike. Essential tasks are to ensure both libraries provide the best quality resources and learning environments that contribute to effective learning and teaching across the school and motivate students with reading activities and celebrations to spread awareness and love for reading across the school. For instance we organise book fairs and author visits, assist with Reader`s Cup competition as part of the Emirates Festival of Literature Competitions and the World Book Day celebration in collaboration with our Literacy and English coordinator.   
Jumana Alawi, Secondary Library Assistant, Uptown International School  
As a Secondary librarian, it is part of my responsibilities to make reading and library lessons engaging and interesting for our students. From the moment they step into the library they are reminded that this is a 'Reading for Pleasure' session where they have the freedom to choose what they would like to read. I help them by asking what genres they like or even what TV shows or games they are interested in. This helps me to find out their areas of interest and recommend books accordingly. 
I'm also hoping to be able to bring back some fun activities to the library that we used to have before COVID times. We had clubs for puzzles, colouring, arts, homework help, board games in the library as well as book clubs. The students need to feel that coming to the library is a fun, spiritually rewarding trip.